I'm totally okay with today being Monday, because it's my last day of work for two weeks. I have a lot going on over the next 14 days, but believe you me, I will do a lot of relaxing, too.
1)
We are two days away from Christmas. How in the world did that happen?! There are only eight days left in 2013. Where has the year gone?! My mind is blown.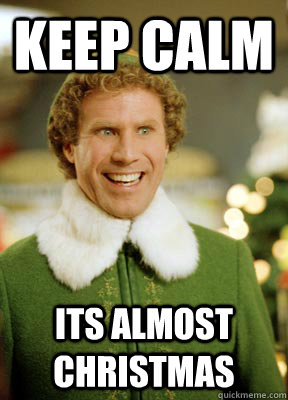 2)
The Pens played the Flames for the first time since my favorite goaltender,
Miikka Kiprusoff, retired
, and I was pretty sad. In fact, I didn't even bother getting tickets. I can't tell you the last time I missed Calgary playing in Pittsburgh, but my heart just wasn't in it this year.
If you aren't a hockey fan/haven't figured it out yet, my kitty, Miikka Kittensoff is named after my favorite Finn, Miikka Kiprusoff.
I miss Kipper a lot. I still hold out hope that I'll
get to meet him one day
. Because I'm feeling super nostalgic, enjoy some of my favorite Kipper videos:
3)
Now I'm sad all over again that I never made it to
the Saddledome
to see Kipper play at home.
4) Dozer is home! After spending a week in the animal hospital with a nasty virus, he's back home with his puppy brothers and sisters, just in time for Christmas. If I had to pick just one thing to get for Christmas, it would be a healthy Dozer, so I'm all set. Thank you for all for all of the prayers and puppy power you sent his way.
5)
My back is so much better! I'm still not pain-free, but I'd say I'm about 75-80% recovered, which is so much better than I was this time last week. I'm able to get out of chairs and the car with minimal pain, am sleeping much better, and am a lot more comfortable sitting. Hopefully I'm 100%, or very close to it, by
the Winter Classic
.
5) As of Friday, I'll have been at my current job for a year. I cannot believe how quickly this year as gone; it absolutely flew.
I hope you all have a very Merry Christmas! I hope your holidays are filled with love, joy, and blessings.